The pathway to missions
By AfriGO Team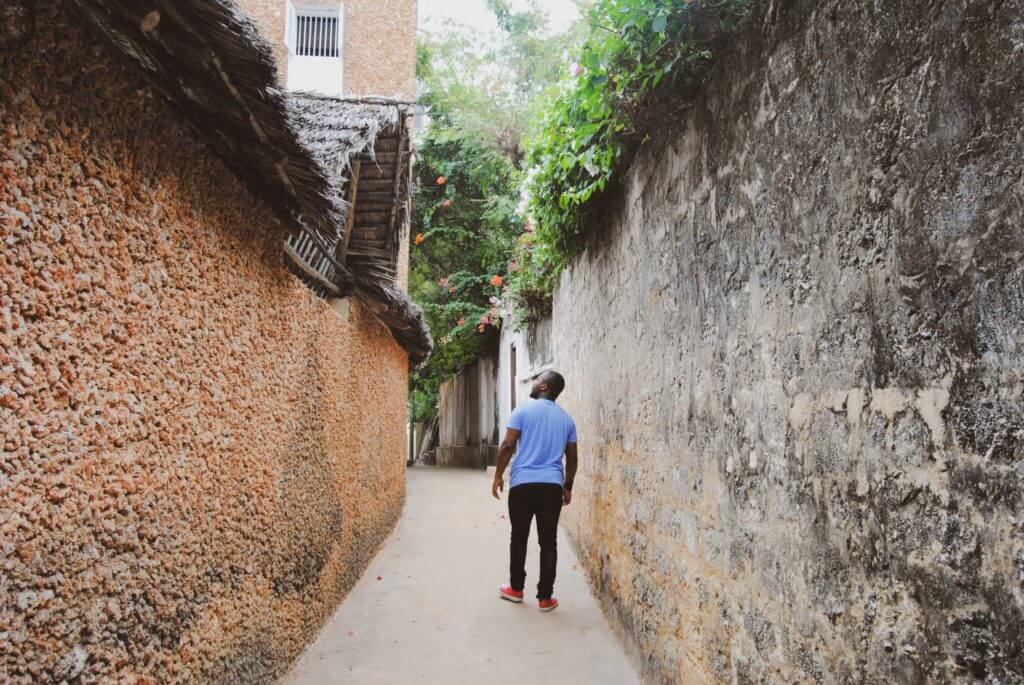 Even during the global pandemic, people want to go out and serve God in missions. Churches and missions agencies are still looking for missionaries to train up and to send. However, with travel severely restricted, how has the process gone forward? Across Africa, mobilizers have grabbed hold of technology to bridge the gap, often using methods that were already available but underutilized.
The pathway toward service has been well trodden already, but creative followers of Christ are adapting it for modern times.
1. MOBILIZATION
Mobilizers, the people who inspire others to GO, have been busy this year! Courses such as Kairos, Perspectives and others have gone online all over Africa. The Holy Spirit is at work and missions agencies report that ever increasing numbers of youth have heard their call to reach the nations.
Daniel Salamu, director of SIM's West Africa Missions Office, says: "It is amazing to know that during the pandemic, the West Africa Missions Office recorded an all-time high in the number of workers accepted to serve. I can confidently say that 98 per cent of the mobilization was all done virtually."
2. ENGAGEMENT
Once a would-be missionary hears the call to serve, it is time to involve others. The wise counsel of church leaders and mentors can lead to the search for a missions organization. This is informal at first. To see a list of key questions to ask a mission organization, visit https://bit.ly/30Kp7MV
"Through friendships with churches and organizations in our region, we get referrals of those who would like to serve. We make the first contact through email, WhatsApp or Facebook. We introduce ourselves and our mission agency — what we do, how we do it and what they can do to be part of it. When we agree they can move to the next step, we connect with them through email with our first letters." – Daniel Salamu, WAMO Director
3. APPLICATION AND CANDIDACY
We no longer have to wait at the post box for application documents or reference letters. Email, now widely in use, can speed the process. Additionally, churches or missions organizations can easily share ministry opportunities online.
4. SELECTION
This step involves interviews, which are often not possible in-person. Daniel Salamu of WAMO has created a national workgroup in each of the 16 countries recruited from. Candidates were previously interviewed in person by those groups, but during 2020 they were able to meet more than 20 candidates through Zoom. For the first time, they also invited the sending church of one candidate to join the virtual interviews. This gave the church an opportunity to participate and know how to better support the candidate going forward. Meeting in person is preferable, as it is easier to make a heart connection and to evaluate more accurately. However, where meeting is not possible, God has given us a way to make it possible.
5. ACCEPTANCE AND TRAINING
Appointees, or those who are accepted as missionaries, must be trained before being sent. Topics such as "How to build a support team," "Working cross-culturally," or additional Bible or professional training are vital to future success. The Africa Inland Mission (AIM) South Africa Office recently held their FUEL training online for people across Africa, and WAMO held their first event for 30 appointees in 2020.
Let's Go is an interactive missions training resource designed to be done with a missionary appointee and a mentor, typically a seasoned missionary. The pair can meet by any video or audio platform to discuss the many topics and practical activities in the curriculum. In this way, a missionary appointee can learn and reflect on the topics right at home, while waiting to be sent to the field.
PDF version: bit.ly/LetsGOpdf
Videos: http://bit.ly/417vxnr
6. RESOURCE AND RELATIONSHIP DEVELOPMENT MINISTRY
It is always a challenge for new missionaries to gather the prayer and financial support team who will go with them in spirit to the field. How does one do this when people are not able or allowed to meet? Surely the God who has called is also the God who provides.
"I found that sharing my short-term missions experiences or prayers for Unreached People Groups via WhatsApp was the best approach to find potential partners. It's a popular platform and I continue to share my newsletters on the church WhatsApp group." – Neo Moeti, missionary from Lesotho in Kenya
Online banking was present before the pandemic but has become fast-tracked during lockdown. Kenya's M-Changa is one example of an online and mobile platform that can connect donors with missionaries. Many African countries are developing secure mobile banking services that may be harnessed for fundraising remotely.
7. PREPARATION FOR DEPARTURE
What does my ministry location look like? What should I bring? Who are my colleagues? Communication with those at your destination is vital for preparation, and it is now possible to view photos and do video chats to form relationships even before arriving. In some places, the visa application process is now online and streamlined, as well as booking travel, vaccinations and other logistics.
8. COMMISSIONING
Time to send! Few times are more poignant to a missionary, their church, and a sending organization than the commissioning service. Final goodbyes and arrangements are made. Phone calls to family and friends may have to take the place of last embraces in these days.
9. ARRIVAL AND INTEGRATION
There is no digital substitute for integrating in a new place; it must be done in person. Culture shock is a very real response to a new environment, but it is now much easier to receive help from afar. New missionaries can even get language coaching over phone or internet.
10. MEMBER CARE AND SUSTAINABILITY
About 42 per cent of missionaries leave the field after their first term. Member care is important! It is the shared responsibility of the sending office, receiving office, sending church and the missionary.
At SIM, International Director Joshua Bogunjoko began holding weekly Zoom meetings to share spiritual encouragement and provide a forum for questions, plus written weekly devotionals in several languages, to encourage workers around the world during COVID.
In areas where overseeing pastors or mission leaders cannot travel to visit, WhatsApp and online chats help new missionaries to talk about their challenges, request prayer, and receive wise counsel. While in some places missionaries have felt very isolated, the ability to interact with leaders using technology has made a difference.
Other articles and resources from around the web on this topic: