The Gospel and candy
By Beauty Boitumelo Okeke, CAPRO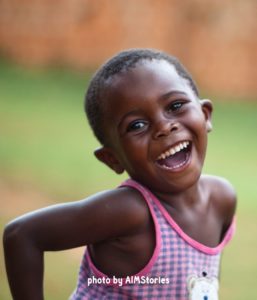 Two young men I started evangelizing when they were eight years old are set to join me as missionaries in a few weeks. If I ever doubted that getting children involved in missions was profitable – and I never did – then this is the assurance I needed.
I'm a missionary with CAPRO, working with my husband, Kingsley, in mobilization and church planting in Botswana. Earlier in my ministry, I noticed that most missionaries would prioritize the adults while children were left to roam around. So, I called them to me. We'd read the Bible, sing songs, and eat candy.
I did a course in early childhood development to learn how to reach out and relate to them better. The children's response was excellent. Once I've shared a story with them, they'd narrate it to their non-Christian friends with ease and simplicity. Along the way, I have picked up a few lessons to reach children and get them involved in evangelism:
Be patient
You have to mentally and physically come down to their level. It will look like nothing is happening for a while, but a lot is happening in their little minds. The seeds of the gospel are germinating.
Be simple
Dissect the gospel into manageable chunks for them. Dramatize the Bible stories so they can replicate them for their peers.
Be brief
You have a concise window to talk to children about something as important as the gospel and evangelism. Go straight to the point, and make it fun to hear and remember.
Be childlike
To get through to a child, you have to be a child. The world understands this; we too, have to be like children.
Be trustworthy
If you say you'll come at 4 pm and bring sweets, do that. Children can get disappointed, and although they are forgiving, repeated broken promises break their little hearts.
Be bold
Undoing the things they are learning from home has been the greatest challenge. Often I have had to talk with the parents because some of these things are bred from home. It's hard for kids to improve their character without the parents' involvement.
photo by AIMStories
Other articles and resources from around the web on this topic: