Online vs. in-person training
By AfriGO Team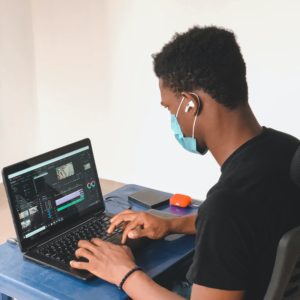 As access to technology grows, online schooling is becoming a viable option across Africa. But how do you choose if online training is best for you? Here are some pros and cons to consider:
Family: There is no need to relocate and leave family for long periods. Families with young children who study abroad have no extended family support, and singles may be very lonely.
Costs: It costs less than traveling far-away and providing for your basic needs while there.
Access: Studying online can offer access to high-quality courses and academic fields which may not be available locally.
All of these advantages cannot be disputed. But there are also drawbacks of online study:
Internet: A daily reality for many of us is continual frustration due to poor internet connection. What are your technological assets, including the cost of data?
Lack of group discussion: Education experts   emphasize the need for group discussion for learning. Online learning can be just a "data dump" –  a great deal of information loaded onto the student, without any discussion to process theknowledge in order to understand and apply it.
Motivation: Online learning can be lonely and motivation may wane. A South African study found that the largest online university, UNISA, had just an 11.3 per cent completion rate compared to in-person universities at 39 per cent.*
Lack of mentoring: In person mentoring, uniquely develops a student's character and mastery of their subject. Mentoring can be especially important in ministry training, where a candidate's godly character is vital to ministry success.
Brain drain: There is the chance that graduates will never return to their intended ministry at home if they go overseas.
No option is all bad or all good. Instead, each person must evaluate and pursue a path that will best equip them for the ministry. Always consult with your pastor or mentor and enter a period of prayerful reflection.
* Stellenbosch University paper: https://bit.ly/3Dc4Odx.
Other articles and resources from around the web on this topic: