Embracing God's immigration policy in Chicago, USA
By Sunday and Grace Bwanhot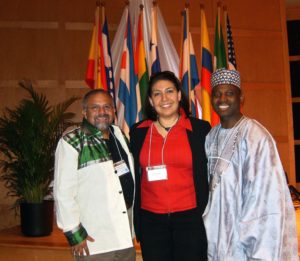 God has an immigration  policy with one sole  purpose: to place people  in locations where they  can hear the gospel as they  Ethnic America Network Summit in Chicago, USA have never heard it before. For more than 90 years SIM was sending missionaries  from the West to Africa and other lands, then God started a work of moving the  mission field to the West.  
This led to the vision and formation of SIM's Ethnic Focus ministry, now  called Culture Connexions. In the 1980s many Africans started relocating to the  US. Their reasons included education, running from war and persecution, and  seeking greener pastures. Though the mission field was right at their doorstep,  many Americans had no clue how to respond. The Ethnic Focus ministry brought  together seasoned missionaries who  succeed in America and be a Christian  at the same time.  Others we met did go to church, but  not regularly. Some went to an African  church that, sadly, mixes Christianity  and African traditional worship. Our  attempts to dissuade some from going  to that church were unsuccessful. They  preferred being with had worked in various cultures and  could speak some of the languages of  the immigrants.
In 1995, at the request of Ethnic Focus, my family of five was sent to minister to African immigrants in Chicago, a major city in the USA. We were sent by the Evangelical Missionary Society (EMS) of the Evangelical Church Winning All (ECWA), in Nigeria.
As we started connecting with Africans, we made some sad discoveries. Many who had arrived in the USA as believers were cut off from fellowship. Various reasons caused this, but the main challenge had to do with work schedules.
Most immigrants have only menial jobs, despite the degrees they acquired before their arrival. They have to work two or three jobs just to survive. There are more job opportunities at the weekends, and because they need the money to pay for rent, food and other necessities, and the classes they squeeze in, church is out of the question.
We met Elizabeth, who had not been to church in 12 years. Another person said he had not been to church in seven years. A Kenyan declared that no immigrant can succeed in America and be a Christian at the same time.
Others we met did go to church, but not regularly. Some went to an African church that, sadly, mixes Christianity and African traditional worship. Our attempts to dissuade some from going to that church were unsuccessful. They preferred being with their cultural group, even at the expense of being taught bad doctrine.
He determined … the exact places where they should live. God did this so that men would seek him and perhaps reach out for him and find him, though he is not far from each one of us. Acts 17:26-27, NIV
Efforts to get African immigrants to attend the majority white churches did not work well, and connecting them with African American churches was even harder. So we started a monthly Bible study in our apartment, and the Africans loved it. It soon became a bi-weekly Bible study and prayer group and outgrew our space. The members decided that it should convert to a church since they were benefiting spiritually and were able to connect with their people.
Apart from shepherding the church plant, we are engaged in evangelism and discipleship, pre-marital and marriage counselling, hospitality, and training churches on how to minister to immigrants. Grace mentors among the ladies, imparting her cooking, cake decorating and sewing skills as she equips them to be godly women.
Ministry among immigrants is very challenging. We have to work around their schedules and go to their apartments. Some think they are doing us a favour when they give us a little time to talk with them or when they "visit" the church. We deal with last-minute cancelled appointments and no-shows. But sometimes our efforts result in salvation or the rededication of a life to Christ. Following are a few of the many examples we could share.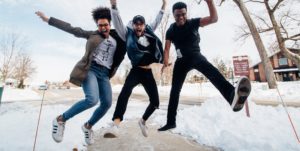 Moses was an officer with the Nigerian Airforce before relocating to Chicago in about 1990. When we met him, he was astounded because we speak the same trade language and come from the same area in northern Nigeria. Moses regularly abused his body through drinking, smoking and taking drugs. For more than two years I visited him every week to study the Bible with him. Eventually he rededicated his life to God, and became involved in the church. But occasionally he relapsed and struggled with old habits.
When Moses worshiped or prayed, you sensed that he was truly connected to God. He remarked that God had brought our family to Chicago just for him. He went to be with the Lord in March 2015, just before his 59th birthday, and we buried him in Chicago.
Christine worked in the same store as one of our sons. He shared the gospel with her, and she accepted the Lord and started coming to church. It has been quite a few years now, and she is still going strong in the Lord and leading some of her family members to the Lord.
Rodney and Aaliyah were our neighbors. We had limited contact with them, but one day Rodney surprised me. He knocked at our door and confused me by asking if I was a spiritual healer. He and Aaliyah had been having marital problems, and she nudged him to seek help from us. They had been observing the high amount of traffic in and out of our house – couples, individuals, blacks and whites – and they imagined something spiritual must be happening there. I talked with him, and eventually Grace connected with Aaliyah. She was a devout Muslim, who saw a vision of Jesus Christ and gave her life to Christ. But she was not connected to any church where she could have fellowship and grow. We started building a relationship with the couple. Two years ago they relocated to Atlanta. We visited them recently and arranged for a couple who live nearby to study the Bible with them regularly.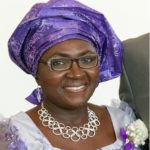 Sunday and Grace Bwanhot are from the Muslim-dominated part of northern Nigeria. Both had Christian parents, and both accepted Christ when they were young. Sunday holds a BSc in economics and an MA in theology, and Grace is a home economics graduate. They have three married sons, who also serve the Lord, and four grandchildren.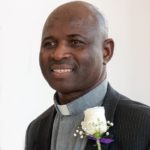 Other articles and resources from around the web on this topic: