Called: Paul Akinola
By Mercy Kambura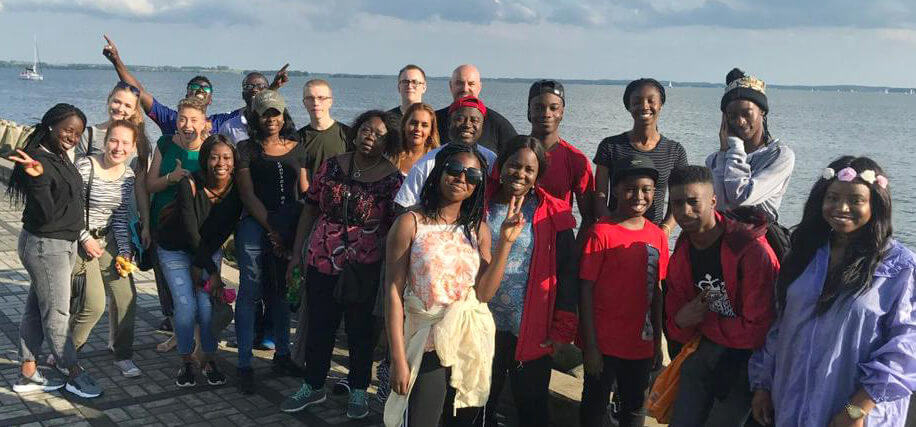 On the wall of Willesden Green Baptist Church in London hangs the portrait of Charles Spurgeon, one of England's most famous preachers. It's not just antique décor, this church was founded by two of Spurgeon's students and dedicated by Spurgeon in 1882. Now, 140 years later, the church is pastored by an African, himself discipled through student ministries. That son of Africa is me, Paul Akin O. Akinola.
During my first visit to the UK in 2000, I was grieved to see many churches had closed; some had even turned into factories. One evening I preached from the book of Esther. I challenged the diaspora community that they were not here by mistake but must use the opportunity for missions. Who knew whether God brought them here "for such a time as this"?
I did not know that one day I would be among those serving in the UK for such a time as this. The Lord led me to the London School of Theology and, in 2006, I became the first black pastor at Rayners Lane Baptist Church in London, in charge of small groups, discipleship and baptism. I baptized two Iranians, a Pakistani woman and a Hindu man, including British citizens. A Sri Lankan Buddhist lady also gave her life to Christ. Three years later, I moved to Willesden Green.
Out of a tragedy, light
 Our first 'All Age' service at Willesden Green was on November 1, and a tall young man in a suit and tie was stewarding at the gate. On November 5, the young man was stabbed to death. Just two months after beginning as senior pastor, a young congregant was brutally murdered.
When I received the news, I sat on the ground near the crime scene and cried my heart out, "How do I begin ministry this way?"
I heard God ask me, "What will you do about it?"
Prayerfully, my wife and I and the church sought God's wisdom. Much work was needed in the community to prevent retaliation for the murder. Out of this terrible crisis emerged profound opportunities to reach the youth. The boy had been popular and had been using music to reach his peers with the gospel. We created a music studio named Hope and dedicated it to his memory.
We also discovered many needy families in the community. So, we planned a women's conference, led by my wife and some church members. This met a real need and other churches joined us in making this an annual event.
We then decided to take the youth out of their local neighbourhoods for missions. In Liverpool they were gobsmacked at some of the poverty. The team did cleaning projects, as well as music, drama, dance, and barbecues. Upon returning home, the youth's transformation continued as they took on leadership in church and even in school.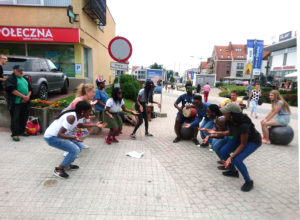 We began to plan regular youth missions trips, always partnering with local churches on location. We have ministered in several cities in England, Northern Ireland and Poland.
Our church is multi-cultural, but we serve mostly Caucasians. Yes, we have encountered hostility, bigotry, and discrimination, especially due to our skin colour. One young man was so discouraged by the verbal abuse, he lay on the ground in the park crying. I encouraged him, and the following day he went back to preach.
Historical abuse in the Western church has made it hard for some to accept the gospel. Another challenge is that Western culture is very rational, while African culture is more emotive and very aware of the supernatural.
Advice for diaspora Africans 
Every opportunity is a gift from God. It's not about you; it's about God working through you. Speak and live out the gospel. When light shines, darkness can't stand.
Be sensitive but not apologetic. The gospel should be the offence; not you.
Get out of your 'ghettos'. Remember some of the missionaries in our countries who did not want to mix with us, but others did, not just because the gospel mattered, but because our families and stories mattered too. It is tempting to stay with other Africans in the West, but break out of those boundaries. You are here for 'such a time as this'.
Lastly, don't be in a hurry. Sow seeds, be patient, consistent and faithful. Someone else may harvest much later.
Akin and wife Nike are blessed with four children – Tomi, Tobi, Timi and Tolu. He served previously with NIFES in Nigeria.
Other articles and resources from around the web on this topic: