A fresh eye to financing the Great Commission mission
By Mercy Kambura: an interview with Peter Macharia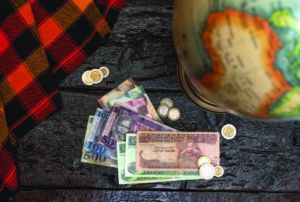 In 2000, I conducted a training in Sudan for 12 evangelists. One day, someone raised an important question: How would they be supported to evangelise their people since I had been financed to evangelise them?
I struggled with this dilemma. It finally occurred to me that a funded missionary sounded like a good thing, but the model raised many questions.
Am I paid to tell people about Jesus? Would I keep doing what I'm doing if there were no funding? Why couldn't the people I was discipling be paid too? How do I teach dependency on God while I depend on support from outside?
How had I been doing it?
I have been in missions since 1994 after I graduated from Pwani Bible Institute in Mombasa, Kenya. Throughout my ministry, I have received support from friends, congregations and ministries. In all those times, I have also worked with my hands to support my family.
I realized that the support from individuals wasn't very reliable. And most churches have a hierarchy that does not support mission work in large scale. So, I set to work.
I have been a gardener and a night watchman at a Bible school's gate. My first six months in Sudan, I survived by bartering my clothes, shoes and salt for food items such as cassava, dry meat and sorghum.
When I worked among the Somali in Nairobi, I had a small juice business.
True missionaries are those with the gift of apostleship and the anointing to establish and advance God's kingdom. These missionaries have three important marks: self-denial, dependency upon God and ability to be self-supporting.
Indigenous People Reaching Their Own
In some areas, reached people already live in the communities we're trying to reach. Indigenous people are often well-suited to reach their own with minimal disruption of their livelihood.
If there are none, find someone in the communities to be your host. Join in their vocation or business, if they have any.
Near-culture people
These are people close in language and culture to the unreached people. They can remain in their jobs, which ensures financial stability.
When you enter new areas, do so with an exit strategy in place. Avoid becoming the host; be a guest. When you establish relationships, they become family, where mutual help and support are practised.
Bi-vocational
Use your skills and gifts to improve the lives of people. Businesses and employment opportunities should add value to communities. Use a holistic approach.
You have the right to receive gifts from international communities and local Christians.  Nobody should leave the field for lack of financial support.
I have missionaries working to spread the gospel. One rears milk cows, which supports him in the field. Another sister has an Mpesa (mobile money transfer) shop, she gets very little money from the church, but the business has helped her network with many Muslim women. It is practical and fruitful.
Mission is not all about money. It is a relationship between the missionary and their social network. Churches may be financially unstable, but they are prayer giants. They are proud of you and see you as one of them. They can send gifts whenever they want. There should be no coercion; God loves a cheerful giver. They give accommodation when you are home; you feel loved, valued, and treasured in their midst. They listen to your stories, challenges and opportunities. This is more important than money.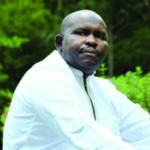 Peter is an ordained minister with Africa Inland Church, Kenya. He has been serving under AICK Missions Department since 2006. He is married to Esther, and they are blessed with three boys.
Other articles and resources from around the web on this topic: