You can reach out to Muslims: resources to help you
By AfriGO Team
You want to reach out to Muslims around you, but how do you start?  The AfriGO team has compiled books, courses, and videos to assist you. They are all accessible by download or streaming. Some are free, and others cost a small fee.
BOOKS:

Hummus, Haircuts and Henna Parties
This short book will give you practical ideas for starting and deepening friendships with Muslims, and ways to create opportunities for sharing the hope of Jesus Christ.
USD 1.00 eBook
Hummus, Haircuts, and Henna Parties
God's Love for Muslims
Want to go deeper?  Written by a former Muslim, this short book explains the Muslim faith in easy-to-read terms using excerpts from the Qur'an, plus sections on what Muslims believe about Christianity, and how to help them.
USD 3.25 eBook

Zwemer Center for Muslim Studies
The Center has created short, informative books about subjects such as spiritism in Islam, introduction to the Qur'an, and how to explain Christ's sacrifice to Muslims. These are downloadable for free.
https://www.zwemercenter.com/guides/
Life Challenge Africa
LCA has a variety of books on their website. Most are available as PDFs and are low cost. Life Challenge also has free PDFs on a range of topics which will help you understand Islam and Muslims. You can view these on AfriGO's new Islam Resourcs page.
www.afrigo.org/islam-resources
FREE COURSES: Life Challenge Africa
Three free courses are geared towards African Christians understanding and reaching their Muslim neighbours. A certificate is awarded upon completion. Find them at https://www.life-challenge.org/courses/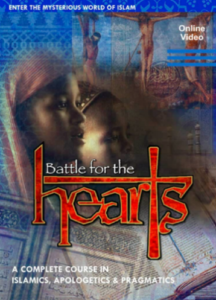 Battle for the Hearts
This video-based course facilitates evangelism by empowering local churches in Africa and throughout the world. It covers:
The origins of the religion of Islam
Islam's beliefs and practices
The life of Muhammad
Apologetic arguments between Islam and Christianity
Practical methods for sharing the Good News with our Muslim neighbours.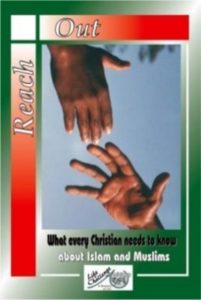 Reach Out
This simple and comprehensive course covers the basics of Islamic beliefs and gospel sharing opportunities. Subjects include "Islam and Muslims", "Muhammad and the Qur'an", "Major teachings", and "Witnessing". You will receive a chapter at a time with corresponding questions to work your way through the book at your own pace.
Learn & Share Training
The resource includes 20 magazines with short, interesting articles covering a variety of topics including apologetics, biographies, and communication.  You can study alone or with a small group.

Encountering the World of Islam
This four-part course teaches about Islam and praying for Muslims. It provides a positive, biblical perspective on God's heart for Muslims and equips you to reach out.  This course is often given in person, but Mission Campaign Network (MCN) will be offering it online in the coming months.
Read more at https://www.encounteringislam.org/
Contact Anne Acheng at MCN on +254715 360998 (WhatsApp) to inquire about the course.
ITEMS TO SHARE WITH MUSLIM FRIENDS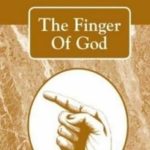 Audio recordings from Life Challenge are stories and allegories that can be used as pre-evangelism tools. They are free to stream and share from their website.
https://www.life-challenge.org/audio/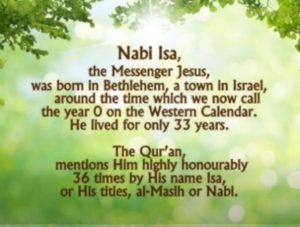 The Message of Nabi Isa
This is a simple presentation of Jesus Christ or Nabi Isa, as He is known by Muslims. The gentle but clear approach is appropriate to share with Muslim friends.
YouTube: https://youtu.be/Ug2kKHAme_8
PRAY FOR MUSLIMS
30 Days of Prayer for the Muslim world begins in April.  Visit their website at www.30daysprayer.com/ to buy a prayer booklet and learn how to participate. A PDF version of the 30 Days prayer guide is available for download on the Life Challenge website for only USD .43.  www.lifechallenge.org
Unreached of the Day app – download to pray daily for the unreached, many of whom are Muslims.  Visit your app store or their website at https://joshuaproject.net/pray/unreachedoftheday.
Other articles and resources from around the web on this topic: