"We felt as though we were in the Book of Acts!"
By AfriGO Team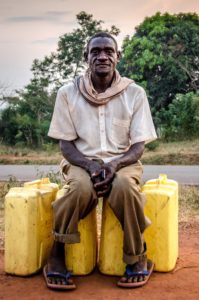 An outreach team travelling in northeast Nigeria late last year said they felt as if they were "in the Book of Acts" and that "God's Spirit had been leading them." At one point they arrived at a village and immediately felt prompted by the Holy Spirit to stop there. They got into a conversation with a man, and found out that he was the pastor in the area, which is heavily populated by people from another religion.
The pastor was curious about who they were and why they had come. When they explained that they were there to bless him, he started to weep. He had not been paid a salary for 11 months and during that time he and his wife had lost their daughter to malaria. The couple were so discouraged. That morning they had told God that they were desperate and needed a sign from Him that day, if they were to stay and continue to minister in those tough conditions.
The outreach team was able to give the pastor several months' salary and some food. He and his wife rejoiced, even through their tears, realizing that God was with them there.
Other articles and resources from around the web on this topic: