Is it really worth the risk?
By Dr. Chinedu Conrad Oranye
Is missions worth the risk? It's one of the biggest questions being asked today. Maybe we should ask: Are the lost worth the risk? Is presenting Jesus to forgotten peoples worth the risk? Or, to put it more sharply:  Is obeying Jesus worth the risk?
I write as a practitioner, having lived and worked in difficult settings for most of my 24 years of my ministry, and having been locked up twice for my faith. Is it really worth it? Yes! The world will not yield to Jesus without a fight. We cannot discuss global change and spiritual victories, without a corresponding discussion of the costs. On the cross, Jesus won the victory for the whole world, and we have been called to enforce this victory, in love. Of course, this will result in repercussions from Satan's camp, so we must be ready.
Be ready!
The prophet Agabus bound his own hands and feet with Paul's belt and prophesied to Paul saying, "Thus says the Holy Spirit, 'So shall the Jews at Jerusalem bind the man who owns this belt, and deliver him into the hands of the Gentiles,'" (Acts 21:11). Paul's response speaks to the question of taking risks for Jesus. "What do you mean by weeping and breaking my heart? For I am ready not only to be bound, but also to die at Jerusalem for the name of the Lord Jesus" (verse 13).
Missions is all about taking risks. Missions cannot be missions if we remove the risk factor. Missions is working with others to undermine the systems of Satan, and to enthrone Jesus. Even thinking this will bring a backlash from the enemy.
Paul was prepared for it. The Apostles of the early Church were ready for it. The first century Church as ready for it.  But unfortunately, our generation is doing everything to avoid it.  Suffering for Jesus and taking risks for missions is integral to our belief system.  We should be promoting it, rather than denying its value.
Following Jesus means total allegiance, born out of radical discipleship.
The world respects extreme devotion and passion, and unless we grow in our devotion to Christ and his cause, even to the point of being willing to give up everything for Him, people will not take the gospel seriously. The battle for the nations demands an unapologetic and unequivocal commitment to Jesus. In real terms, this means a willingness to make any sacrifice for the sake of making Him known.
Love for Jesus must go beyond ephemeral feelings. It must be a spiritual act of the will, a conscious and deliberate decision to follow Him, even to the ends of the earth. In Acts 21:18-19, Jesus said to Peter, "'When you were younger you girded yourself and walked where you wished; but when you are old, you will stretch out your hands, and another will gird you and carry you where you do not wish.' This He spoke, signifying by what death he would glorify God."  There is a death that glorifies God, and that is dying where and how and when He chooses.  The mature disciple does not determine how he lies or how he dies.  He trusts his life into the hands of his loving God.  He wants to please Jesus, even at the expense of suffering and dying.
I am not advocating reckless and foolish behavior that will attract unwarranted persecution and suffering – or proposing that every missionary must suffer physical pain or die a gruesome death for the sake of missions. However, we have a mandate to love and follow Jesus at any cost. We must call the Church and the Missions Movement back to the place of extreme devotion to Christ. Following Jesus means total allegiance, born out of radical discipleship. Where pain and pressure become necessary in our service, we must not shy away from them, but trust God to go through the fires of love.
Anything less than such a lifestyle of communion with Christ is a strange and unacceptable pattern for the New Testament believer.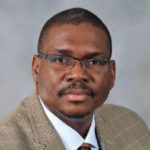 Dr. Chinedu Conrad Oranye is a pas­sionate Jesus-lover with one mandate: to raise a radically passionate generation of Christians who are extreme in their love for Christ and obedience to his Word. He serves as an International Director with Calvary Ministries CAPRO (Nigeria) and is part of the international faculty of the Haggai Leadership Institute Hawaii (USA). www.capromissions.org; www.restlesspilgrim.org
Other articles and resources from around the web on this topic: