Financial integrity and the AfCAA
By AfriGO Team
A church was given a sum of money to build a Sunday School building, but when the time came to start building, the treasurer reported the funds were gone. What happened? Over time, the needs of the church ate away at the money. The pastor had to travel to a conference, the hymn books had to be replaced, an elder's daughter was sick. In the end, some of the money could not be accounted for at all. To some, there is no problem with aspects of this scenario. To others, it is a grave breach of trust.
Many people are reluctant to give because they aren't sure that their money will go where they want it to go. As a missionary or missions organization, your relationship with donors hinges on financial integrity. It is biblical, it is ethical, it is lawful, and it is wise stewardship.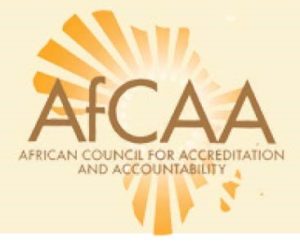 How can you have integrity in your financial dealings? One way is to become accredited through an organization such as the AfCAA (see below). Their stamp of approval marks you as a serious, trustworthy ministry. Another way is to have an independent bookkeeper audit your books yearly and make that information public. An audit can be expensive, so make sure to budget for it. In the end, your ministry will benefit because donors trust that their money will be used for what they intended it for.  Most importantly, transparency cultivates trust.
The African Council for Accreditation and Financial Accountability (AfCAA) exists to "unlock Africa's potential through adherence to biblical standards." Similar to ECFA in North America, AfCAA is accomplishing a goal of gaining public trust in churches, Christian non-profits, and Christian-owned businesses.
Are you a missions agency, mission network or church that needs to improve your financial reputation and grow trust and confidence among your supporters?  Consider accreditation through AfCAA today. AfCAA's multi-disciplinary founders shared the conviction that Christians should lead the way in financial integrity across Africa.
AfCAA Executive Director Winnie Njenga says: "Besides lending credibility to an institution's sound and transparent leadership and governance structures and processes, the AfCAA accreditation process is a value-adding exercise that helps in institutional strengthening."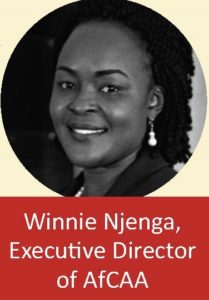 https://afcaa.org info@afcaa.org
Other articles and resources from around the web on this topic: