Every story counts in missions
By Conrad Mbewe
Africa is known for its storytelling tradition. Huts in a village homestead were often arranged with one in the middle that was open on the sides. Children gathered there to hear stories from parents and elderly people. The villages also had official storytellers, who kept the history of the village alive. Often, the stories were interspaced with songs that were easy to join in and that helped to build the plot to a crescendo. Although I speak in the past tense, this is still very much part of village life across Africa.
We must not lose this tradition in the Church. After all, most of the Old and New Testaments are comprised of stories. If the African Church is to become mission-minded, then we will need to reflect on how previous generations of Christians sacrificed for the Gospel on our continent. We need to hear stories of heroes of the faith so that we are challenged to emulate them.
The great missionary movement of the 18th century became an unstoppable flame as missionaries sent excerpts of their journal entries back to their sending churches. These were published by Christians back home, who were challenged to seriously consider God's call upon their lives. Fear could no longer restrain them as they read stories of both suffering and Gospel victory. Thus, the stream of missionaries going out into foreign missions soon became a mighty river.
One such story for me is about Olive Carey Doke, born in 1891 in England. Her father, J.J. Doke, always wanted to be a missionary, but health challenges prevented him. He, however, took up a pastorate in New Zealand. It was there that Olive Doke trusted in Jesus Christ for her salvation. After a few years, the family moved to South Africa.
Soon after, J. J. Doke and his son Clement took a trip to Lambaland, an area within present day Zambia. They visited a fledgling Baptist mission station and, on their way back, J. J. Doke died from fever. Clement returned to Lambaland in 1914 to serve as a missionary. Two years later, Olive left the bright lights of Johannesburg at the age of 25 to join him, living in a mud hut with no running water in the jungle of Central Africa. Olive remained in Lambaland until she died in 1972— 56 years later.
I wish I could narrate Olive Doke's experiences and accomplishments as a missionary in Lambaland. It would fill an entire book. Suffice it to say that Olive quickly learned the Lamba language and worked hard at translating the whole Bible into Lamba with the help of her brother Clement. By 1960, they handed the printed Lamba Bible to the indigenous leaders of the Baptist denomination. Olive and her team of indigenous workers preached the Gospel all over Lambaland villages. She also ran a girls' school to help women support their husbands in ministry.
Fear could no longer restrain them as they read stories of both suffering and Gospel victory.
Olive never married. However, she was twice honoured by Queen Elizabeth (in 1953 and 1956) for her heroic missionary service in Central Africa. She was awarded the insignia of the Member of the Most Excellent Order of the British Empire (MBE). When Zambia gained independence in 1964, Kenneth Kaunda asked Olive Doke to lead the procession of new leaders into the church building where the commemorative activities were to be held. In 1966, on the 50th anniversary of Olive Doke's coming to Zambia, the main state newspaper ran a full-page article on her. How much she was appreciated! Yet, the greatest recognition will come when God says, "Well done, good and faithful servant!"
When you read such stories, you also want your life to count. I hope that you will be challenged by the stories of missionaries in this issue. May many respond by saying to God, "Here I am; send me!"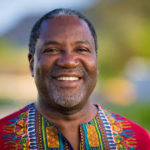 Conrad Mbewe has served as pastor of the Kabwata Baptist Church since 1987. He holds a PhD in Missions, and is the founding Chancellor of the African Christian University. He is a blogger and the editor of Reformation Zambia magazine. He is married to Felistas and they have six adult children and six grandchildren.
Other articles and resources from around the web on this topic: