Caring for missionaries: a holistic and practical approach
By Monika Miako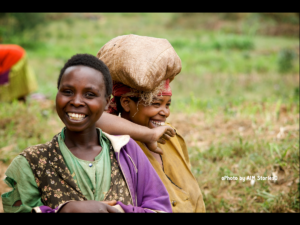 Thomas* had been serving as a missionary for over 10 years. Due to some conflict and misunderstanding, he was confronted and dismissed without a hearing. Shortly afterwards, he became hypertensive. His wife also began having sleepless nights. Three years later, they came across a member care provider.
The Global Member Care Network defines member care as "doing whatever it takes, within reason, to ensure that our workers feel cared for and supported by their agency and church; that they have the resources they need to work effectively, and to care well for themselves and their families. It is comprehensive – the ongoing preparation, equipping and empowering of missionaries for effective and sustainable life, ministry, and work."[1]
Missionary member care takes place throughout a missionary's lifetime from the point of selection to retirement. Its importance cannot be understated as it helps the missionary to make cross-cultural adjustments and find support easily. This normalizes the missionary's response to the numerous transitions in the field and minimizes anxieties. Missionary care should be offered by the sending church or agency. Collaboration is imperative as no one organization has all the resources to provide care as required.
Great Commission Support or GCS is a pioneer missionary care organization in Kenya, founded after observing a gap in care which not only caused missionaries to leave the field prematurely, but also hindered the work significantly. Against this backdrop of lost enthusiasm for the work, stress, and burnout, GCS saw to it that missionaries are restored to fulfill their calling with joy and to finish well.
GCS comes alongside missionaries by providing a network of social support around them. These relationships are formed through field visits and they become the foundation for identifying and meeting needs.
The holistic care approach includes food packages, hosting, prayer, field visits, debriefing retreats, care conferences, and networking with professionals (e.g. medical doctors and psychologists) and financial support partners.
Regular field visits: Missionaries feel special and honoured when efforts are made to visit them in the field. This builds trust, shows empathy, and encourages the missionary.
Informal and formal debriefing: During field visits, informal debriefing can take place. This entails giving room for missionaries to share their experiences and listening as they do. This helps to detect and address needs requiring specialized interventions. On request by sending agencies or when a need is identified, a group of missionaries may come to a central location for formal debriefing. Debriefing unpacks and processes the burdens of the heart in light of the cross of Jesus Christ.
Prayer: Missionaries are in the business of dislodging the hold of the kingdom of darkness upon a community. This makes them targets for the enemy. Member care can be a channel of raising prayer support or connecting missionaries with prayer groups.
Hosting: Missionaries desire a place away from the field where they can rest and be refreshed physically, emotionally, and spiritually. This demonstrates that they are loved and valued, and affirms their calling.
Re-entry support: Missionaries returning home after serving for a period need support as they deal with reverse culture shock. Their adaptations in the field mean they are not the same individuals who left home. Care includes listening to their stories and unresolved field issues, and any other support to make life back home less turbulent.
Psychological counselling: Missionaries with deeper psychological needs are referred for specialized care.
Thomas and his wife shed tears as they shared their story with the member care provider. The shame and loss were constant stressors. They both lost sleep and were unable to concentrate on daily tasks.
After identifying the need as a mental health challenge, the member care provider referred them to a counselling psychologist. They later recovered well, and Thomas gave thanks for normalized sleep patterns and a restored life.
[1] Global Member Care Network https://globalmembercare.com/definitions/
Monika Miako is the founder of Great Commission Support in Kenya.
Other articles and resources from around the web on this topic: