Called: Farai and Runako
By Mercy Kambura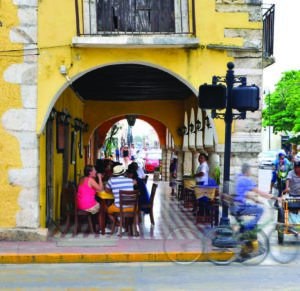 I ignored my initial Macedonian call to be a missionary in Mexico. My wife and I had set our eyes on Asia when the email came to join a multi-cultural team as a church planter; it took weeks and a not-so-gentle-nudge from an elder for me to reply. When I did, I wrote one sentence: "I hereby acknowledge receipt of your letter."
I heard God's call to ministry among the poor during a time of prayer in June 1992. After resigning from my job, I attended Harare Theological College, then the Theological College of Zimbabwe, where I graduated with a Bachelor's in Theology. In 1999, I joined the Fellowship of Christian Unions (FOCUS Zimbabwe).
In 2001, I married Runako my love. She, too, was focused on missions among the poor.
When the invitation arrived from a missionary who was pioneering work in Mexico City, it didn't sound like what I prayed for. He was multi-cultural himself, a missionary kid born in Côte d'Ivoire to an African father and Swiss mother. He was building a team of people from Colombia, El Salvador, Mexico, New Zealand, USA and India. Following a series of confirmations, we packed our bags and left for Mexico.
Mexico was a plunge into the deep end of the cultural shock pool, filled with ice blocks of attitudes from both teammates and local people. That shattered our morale and shifted our attitude.
Many assumed Africans are poor, adaptable to any condition, and strong. Others assumed we did not need certain things as they did. We soon discovered our budget requirements were about one-third the amount for a white single woman. This occurred because our Western counterparts had more opportunities for fundraising than we had. (The organisation has since corrected that anomaly.) We had to remind others we were not economic refugees; rather, we had voluntarily answered a real call from God.
Once, we relocated to Nicaragua and were assigned a leader who didn't know the language, yet we were fluent in Spanish and had been in ministry for six years. In our team meetings, our colleagues seemed to find it difficult to accept our contributions and even held separate meetings without us.
Working with foreigners taught us to be cautious, tolerant and more loving. As I listened to things I didn't like, as I struggled with the ways other cultures were imposed on us, I learned to be open-minded and accepting. It helped to speak up and clarify that no one was 'less than' in the mission field. We also had to be clear that speaking up didn't mean we were better – we were simply different, yet equal, before God.
Understanding and embracing our own identity and becoming confident in the value of our culture took time and was extremely helpful. Each member of a multi-cultural team must understand their identity, first as a Christian, then as one who comes from a specific culture that God ordained for them.
*Names changed.
Other articles and resources from around the web on this topic: