Called: Daphne Kabeberi
By Daphne Kabeberi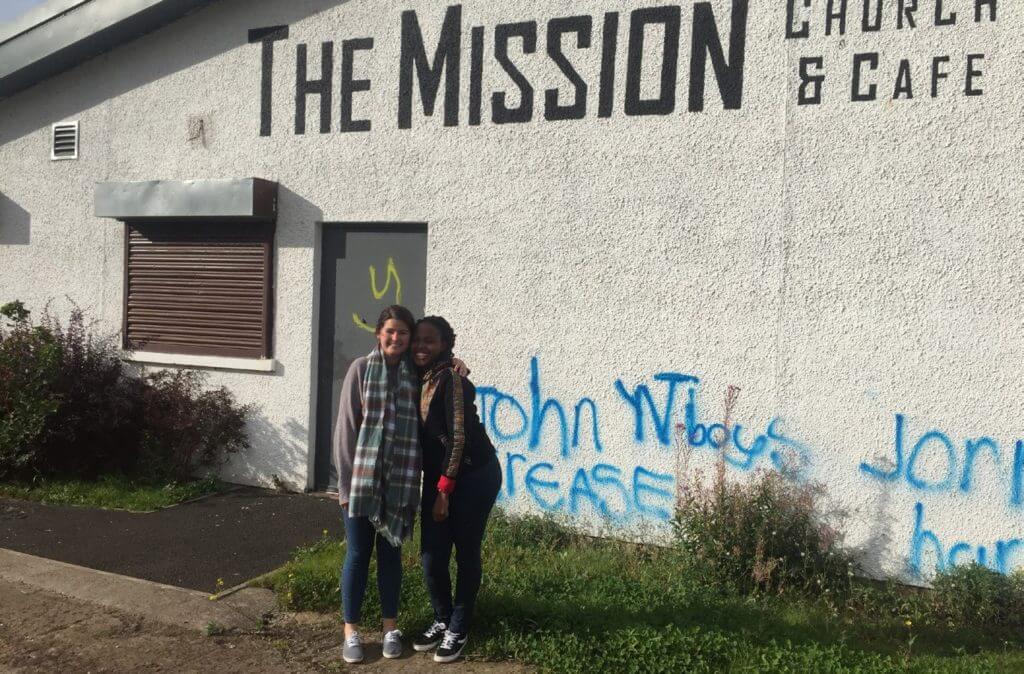 I was raised in Nairobi, Kenya, where I lived with my mum and two little brothers. My dad also stays in Nairobi, and I have other siblings in different parts of the world. Although I was raised in the church, I did not understand the gospel as a young child. I believed I was saved because I had recited the sinners' prayer, but I lived in a selfish and worldly manner, and didn't understand that I needed a Savior. In high school I began to realise that I was looking for love in all the wrong places, and living as an enemy of God. So I began to seek to know Him better and strive for righteousness.
I studied Electronic and Computer Engineering at Jomo Kenyatta University of Agriculture and Technology in Juja, near Nairobi. Towards the end of my time there, I did the Kairos missions mobilization course. For the first time in my life, I realized that missions is for every believer, myself included.
I saw that the Bible is one book of redemption, not random, unrelated stories. The costly reality of being a disciple literally grabbed me!
Suddenly I lost most of my desire for material possessions, and just wanted to reach the unreached with the gospel. I became a member of Emmanuel Baptist Church, where I heard solid expositional teaching. I began to understand the significance of the cross, and rely on the Holy Spirit's regeneration to live like Christ.
Serving in Scotland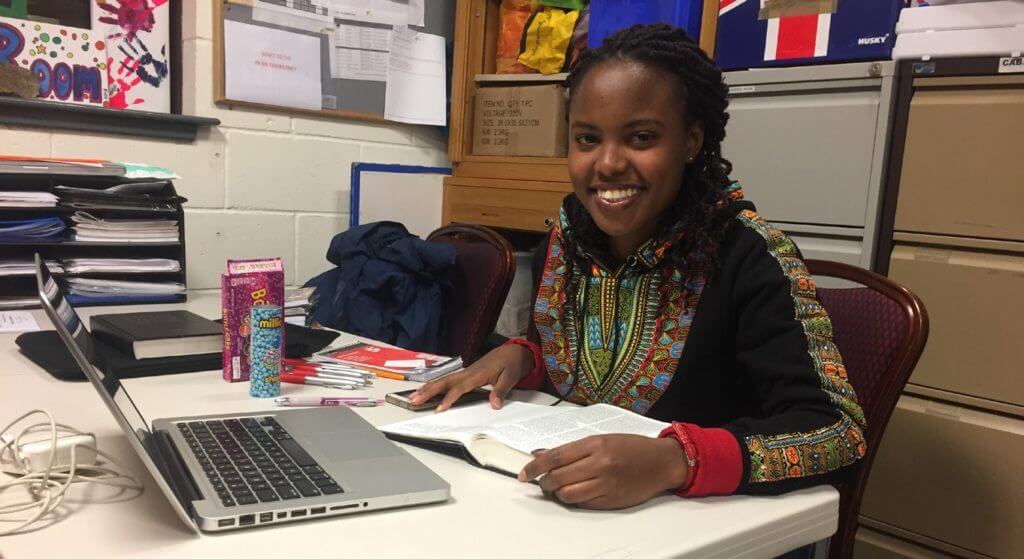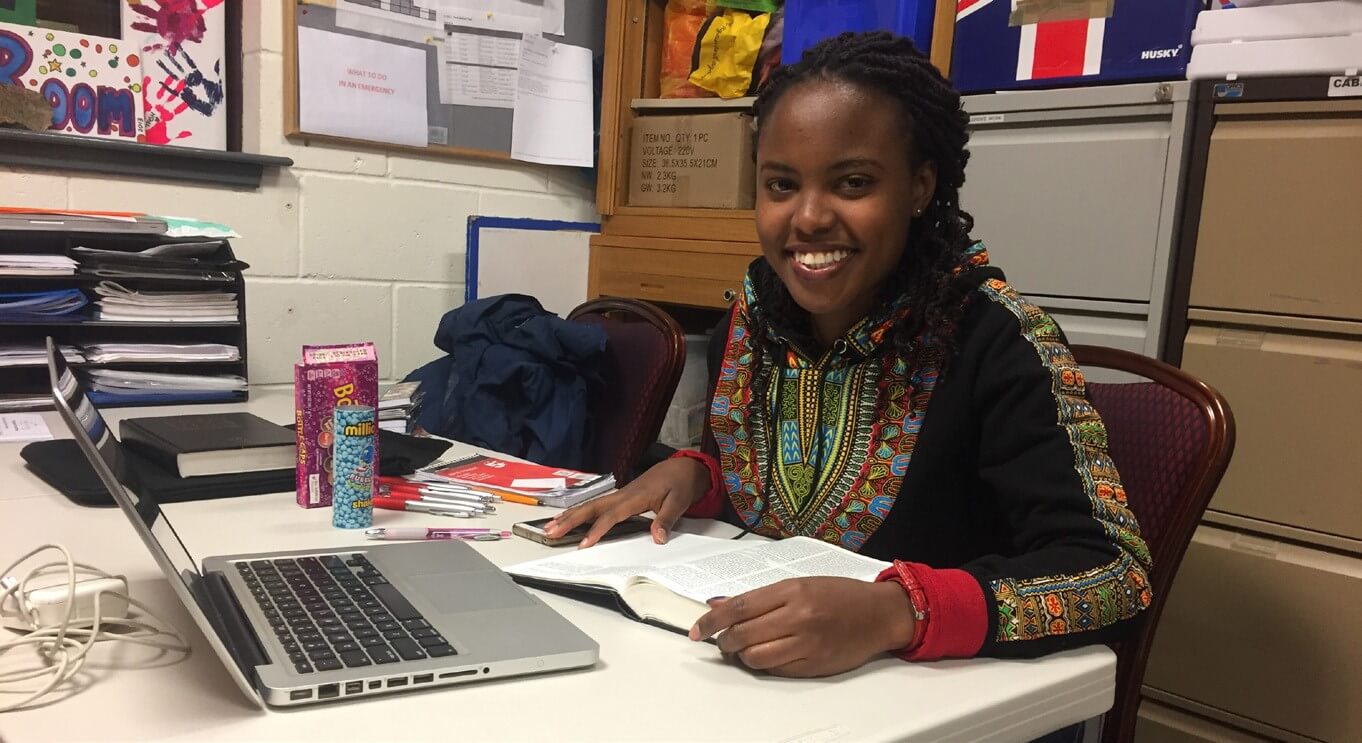 In August 2017 I left East Africa for the first time to serve in the UK, the land of the missionaries who first brought the gospel to Kenya! I'm now a Ministry Intern at Niddrie Community Church in Edinburgh, Scotland.  I serve with the 20schemes ministry, which seeks to plant churches in the hardest areas of Scotland. I assist with immigrant outreach, do youth and children's work, befriend unbelieving women in the community and do general jobs around the church.
I'd be delighted to spend most of my time teaching women and children how to read and apply the Bible, and encouraging them to tell others about Jesus.
When I arrived, I waited eagerly to be taken to the housing schemes, expecting to find filthy, dilapidated streets and accommodation. Imagine my surprise when I discovered that the beautiful, orderly neighbourhood where I live and work is actually the schemes. The poverty here isn't so much on the outside as it is on the inside. Sin and its effects are evidenced in such things as difficult family situations, hostility to God, and foul language and behaviour.
One great encouragement and learning point has been seeing the amount of time and effort that goes into reaching unbelievers in Niddrie with the gospel. There are kids' and toddlers' clubs, an inexpensive café and attractive social events.
After seeing how little gospel witness there is here, I'd quite like to be a Bible teacher for the rest of my life. I'd be delighted to have a job where I could spend most of my time teaching women and children how to read and apply the Bible, and encouraging them to tell others about Jesus.
To learn about this ministry, visit www.20schemes.com.
Other articles and resources from around the web on this topic: